Mayor of Milano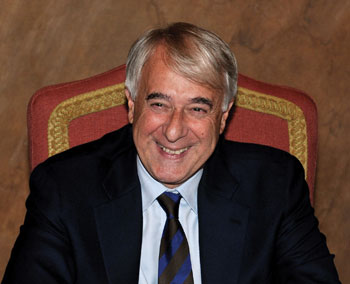 Dear Doctors, Researchers and Scientists,

It is with great pleasure that I welcome you to our fine city for EuroMedLab 2013, a major event in the scientific world that chose our city for May 2013.
As the mayor of Milano, I am proud to host this congress, which I know is the most important meeting in the field of Laboratory Medicine in Europe.  The five days of the meeting will be a great opportunity for exchanging experience and finding new stimuli. 
The presence of both young researchers and outstanding experts will help to highlight the advances and developments of medical techniques, which are essential to improve human health and welfare. Huge progress has been made and every day new goals are achieved in the aim to better our health. It is our duty to foster and embrace the opportunities given us by the discoveries that, precisely at the Milano congress, will – I am sure – become part of the whole scientific community's shared heritage.  Our city and our country will step up with major contributions in terms of medical practice and the biomedical, biotechnology and  pharmaceutical industries. 
The presence in Milano of so many foreign and Italian luminaries continues to create synergies and collaborations that sustain the development of research and the solutions that research in turn provides.
I am certain that EuroMedLab Milano 2013 will also be an occasion to visit the characteristic splendors of our fair city, a city increasingly in the international spotlight as we approach the Expo 2015 world's fair.
Yours sincerely,
Giuliano Pisapia